Yes, They Think We Are Great!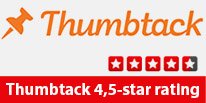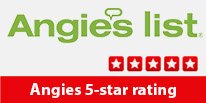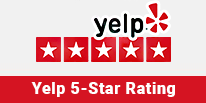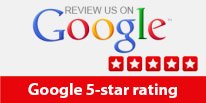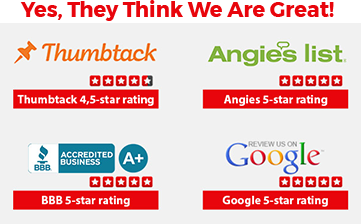 Whirlpool Appliance Repair Boston
Are you experiencing issues with your Whirlpool appliances? Look no further! At Guaranteed Appliance Repair LLC, we specialize in providing top-notch Whirlpool appliance repair services in Boston and the surrounding areas. With our team of skilled technicians and years of experience, we are dedicated to delivering exceptional service and ensuring your Whirlpool appliances are up and running in no time.
Why Choose Us for Whirlpool Appliance Repair in Boston?
Expert Technicians: Our highly trained and certified technicians have in-depth knowledge of Whirlpool appliances and are well-equipped to handle any repair job efficiently.
Prompt Service: We understand the importance of a functioning appliance in your daily life. That's why we strive to provide fast and reliable service, minimizing any inconvenience caused by a malfunctioning Whirlpool appliance.
Authorized Repair Service: As an authorized repair service for Whirlpool appliances, we have access to genuine parts and follow manufacturer guidelines to ensure the highest quality repairs.
Comprehensive Repairs: Whether you need Whirlpool stove repair, dishwasher repair, washer repair, refrigerator repair, dryer repair, or range repair, we have the expertise to handle them all.
Convenient Scheduling: We offer flexible appointment options to accommodate your busy schedule. Just give us a call or contact us through our website, and we'll find a convenient time for our technician to visit your home.
The Most Common Whirlpool Appliance Problems We Solve
1. Whirlpool Stove/Range Issues
A malfunctioning Whirlpool stove or range can disrupt your cooking routine. Some common problems include:
Inconsistent heating
Gas burner ignition issues
Faulty oven temperature control
Broken knobs or buttons
Our skilled technicians can diagnose and repair these issues, ensuring your Whirlpool stove or range operates safely and efficiently.
2. Whirlpool Dishwasher Problems
Is your Whirlpool dishwasher leaving your dishes dirty or not functioning properly? We can help. Common dishwasher issues include:
Water leakage
Failure to start
Poor cleaning performance
Noisy operation
Our experts will efficiently troubleshoot and fix these problems, so you can enjoy sparkling clean dishes again.
3. Whirlpool Washer and Dryer Troubles
When your Whirlpool washer or dryer breaks down, it can disrupt your laundry routine. Our technicians are experienced in resolving various washer and dryer issues, such as:
Drainage problems
Washer not spinning
Dryer not heating
Excessive vibrations or noises
We'll get your Whirlpool washer or dryer back in working order, allowing you to tackle your laundry pile with ease.
These are just a few examples of the many Whirlpool appliance repair services we offer. Whether it's your refrigerator, oven, or any other Whirlpool appliance giving you trouble, our team is here to assist you.
Don't let appliance malfunctions disrupt your daily life. Contact Guaranteed Appliance Repair LLC today to schedule an appointment with our skilled Whirlpool appliance repair pros. We're just a phone call away!
Here's how our repair process works:
Contact Us: Give us a call or fill out the contact form on our website to let us know about your Whirlpool appliance issues.
Schedule Appointment: We'll work with you to find a convenient time for our technician to visit your location and inspect your appliance.
Diagnostic and Repair: Our technician will thoroughly diagnose the problem with your Whirlpool appliance and provide you with a transparent explanation of the issue and the necessary repairs.
Quality Repairs: Using genuine Whirlpool parts and industry-leading techniques, our skilled technician will perform the repairs to restore your appliance to its optimal condition.
Testing and Verification: After the repairs are completed, we'll test your appliance to ensure it's functioning properly and meets our high standards of quality.
Customer Satisfaction: We take pride in our work and strive for complete customer satisfaction. If you have any concerns or questions, our friendly team is always ready to assist you.
Remember, attempting to repair Whirlpool appliances on your own or hiring inexperienced technicians can lead to further damage and void your warranty. Trust the professionals at Guaranteed Appliance Repair LLC for the best Whirlpool appliance repair service in Boston.
So, if you're searching for "Whirlpool appliance repair near me" or "Whirlpool repairman near me," look no further. Contact Guaranteed Appliance Repair LLC today and let us handle all your Whirlpool appliance repair needs!