Yes, They Think We Are Great!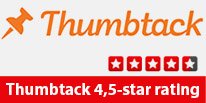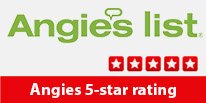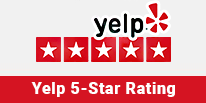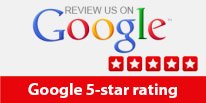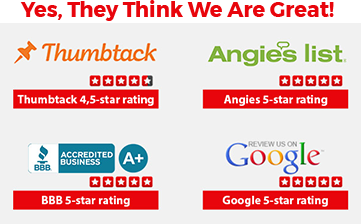 Hotpoint Appliance Repair Boston
Are you facing issues with your Hotpoint appliances in Boston? Look no further! At Guaranteed Appliance Repair LLC, we offer top-notch Hotpoint appliance repair services to ensure your appliances are up and running in no time. With our team of expert technicians and authorized repair service, we deliver reliable solutions to all your Hotpoint appliance woes.
The Hotpoint Appliance Repair Experts in Boston
When it comes to Hotpoint appliance repair in Boston, our skilled technicians are your go-to professionals. We understand the importance of your appliances in your daily life, be it a Hotpoint stove, dishwasher, washer, refrigerator, dryer, or range. That's why we are dedicated to providing prompt and efficient service to get your appliances back in working order.
Comprehensive Repair Services
At Guaranteed Appliance Repair LLC, we offer a wide range of Hotpoint appliance repair services to cater to your specific needs. Our experienced technicians are equipped to handle various problems, including:
Hotpoint stove not heating properly
Hotpoint dishwasher not cleaning dishes effectively
Hotpoint washer not spinning or draining
Hotpoint refrigerator not cooling
Hotpoint dryer not drying clothes
Hotpoint range with faulty burners or oven
These are just a few examples of the common issues our customers encounter. Our skilled technicians have the expertise to diagnose the problem accurately and provide effective solutions.
Causes and Solutions
Understanding the causes behind appliance malfunctions is crucial in providing reliable repairs. Here are some potential causes for the common Hotpoint appliance problems:
A Hotpoint stove might have a faulty heating element or a malfunctioning control board. Our technicians can replace the faulty parts to restore proper heating.
A Hotpoint dishwasher may have clogged spray arms or a malfunctioning motor. We can clean the spray arms and replace any faulty components to ensure effective cleaning.
If your Hotpoint washer is not spinning or draining, it could be due to a broken belt or a faulty pump. Our technicians can replace the belt or pump to restore proper functionality.
A Hotpoint refrigerator that is not cooling properly might have a defective compressor or a malfunctioning thermostat. We can replace the faulty components to ensure optimal cooling performance.
If your Hotpoint dryer is not drying clothes, it could be due to a blocked vent or a faulty heating element. We can clean the vent or replace the heating element to restore efficient drying.
A Hotpoint range with faulty burners or oven could have worn-out igniters or defective heating elements. Our technicians can replace the faulty parts to ensure proper functionality.
By addressing these underlying causes, our skilled technicians can provide lasting solutions, ensuring your Hotpoint appliances operate smoothly.
When you choose Guaranteed Appliance Repair LLC, you can expect:
Fast and reliable service from our experienced technicians
Thorough diagnostics to identify the root cause of the problem
Efficient repairs using genuine Hotpoint replacement parts
Transparent pricing with no hidden charges
Convenient scheduling options to suit your availability
Exceptional customer service throughout the repair process
Don't waste your time searching for "Hotpoint appliance repair near me." Contact Guaranteed Appliance Repair LLC today and experience the best Hotpoint appliance repair service in Boston.
Our team of dedicated professionals is committed to delivering top-quality repairs that restore your Hotpoint appliances to their optimal performance. Whether it's a minor issue or a major malfunction, our technicians have the skills and expertise to handle it all.
Here's why we are the best choice for Hotpoint appliance repair in Boston:
Experienced Technicians: Our repairman is well-trained and experienced in working with Hotpoint appliances. They stay updated with the latest repair techniques to ensure efficient and accurate repairs.
Authorized Service: We are an authorized Hotpoint appliance repair service, which means we have access to genuine Hotpoint replacement parts. This ensures the longevity and reliability of our repairs.
Prompt Response: We understand the urgency of appliance repairs. When you call us, we prioritize your service request and strive to provide a prompt response. We aim to schedule repairs at your convenience.
Dependable Results: Our goal is to deliver repairs that last. We take pride in our workmanship and stand behind the quality of our repairs. Your satisfaction is our utmost priority.
Imagine having your Hotpoint appliances working flawlessly again. No more worries about undercooked meals, dirty dishes, or laundry piling up. Our Hotpoint appliance repair pros are here to make that a reality.
When you encounter any issues with your Hotpoint appliances, don't hesitate to give us a call. Our friendly customer service representatives will guide you through the process and ensure that your appliances receive the attention they deserve.
Don't settle for less when it comes to repairing your valuable Hotpoint appliances. Choose Guaranteed Appliance Repair LLC for the best Hotpoint appliance repair in Boston. Contact us today and let our skilled technicians restore the functionality of your appliances!