Yes, They Think We Are Great!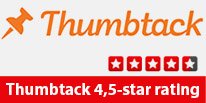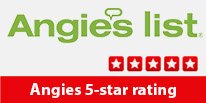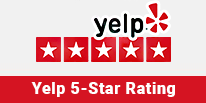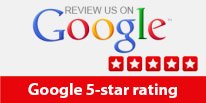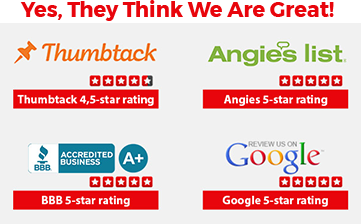 Siemens Appliance Repair Boston
If you're in Boston and in need of Siemens appliance repair services, look no further than Guaranteed Appliance Repair LLC. Our experienced technicians specialize in Siemens appliance repairs and are dedicated to providing reliable and efficient solutions. Trust us to restore the performance of your Siemens appliances and ensure your satisfaction.
Why Choose Us for Your Siemens Appliance Repair Needs?
When it comes to Siemens appliance repairs, you want a trusted and skilled team to handle the job. Here's why Guaranteed Appliance Repair LLC is the right choice:
Expert Siemens Appliance Repair: Our technicians have extensive experience in repairing Siemens appliances of all types and models. They are well-versed in diagnosing and resolving a wide range of issues, ensuring efficient and accurate repairs.
Convenient Service: We understand the inconvenience of malfunctioning appliances. That's why we offer convenient service appointments to fit your schedule. Simply give us a call, and we'll arrange a visit at a time that works best for you.
Comprehensive Siemens Appliance Repairs: Whether you're dealing with a Siemens stove, dishwasher, washer, refrigerator, dryer, or range issue, our skilled technicians can handle it all. From faulty components to complex repairs, we have the expertise to restore your Siemens appliances to their optimal condition.
Quality Workmanship: We take pride in our work and strive for excellence in every repair. We use genuine Siemens replacement parts and follow industry best practices to ensure long-lasting solutions for your appliances.
Common Siemens Appliance Problems
Siemens appliances may encounter various issues that require professional attention. Here are some common problems you might encounter:
Stove and Range Issues: Problems with your Siemens stove or range can include uneven heating, malfunctioning burners, temperature control problems, or issues with the oven's functionality.
Dishwasher Malfunctions: If your Siemens dishwasher is not cleaning dishes effectively, not draining water, or displaying error codes, it's time to seek professional repair services.
Washer and Dryer Concerns: Issues with your Siemens washer or dryer may include failure to start, excessive noise or vibration, inadequate drying, or problems with the control panel.
Refrigerator Troubles: Common problems with Siemens refrigerators can include insufficient cooling, ice maker malfunctions, water leakage, or unusual noises.
Our Professional Siemens Appliance Repair Services
At Guaranteed Appliance Repair LLC, we offer comprehensive Siemens appliance repair services to address these common problems and more. Our services include:
Stove and range repairs
Dishwasher repairs
Washer and dryer repairs
Refrigerator repairs
Dryer repairs
Range repairs
Replacement of faulty components
Diagnostic services to accurately identify issues
Maintenance services to keep your Siemens appliances running smoothly
When you choose Guaranteed Appliance Repair LLC for your Siemens appliance repairs, you can expect exceptional service and reliable solutions. Contact us today to schedule an appointment with our skilled technicians. Let us handle your Siemens appliance repair needs in Boston and restore the performance of your appliances to their full potential.
At Guaranteed Appliance Repair LLC, we are committed to providing the best possible service for our customers. We prioritize your satisfaction and strive to exceed your expectations with every repair. Our technicians are highly trained and experienced in Siemens appliance repairs, ensuring that your appliances are in capable hands.
Contact us today to schedule your Siemens appliance repair service. We offer convenient appointment times and prompt, reliable service. Don't let a malfunctioning Siemens appliance disrupt your daily routine - trust our experts to get your appliances back up and running smoothly.
When it comes to Siemens appliance repair in Boston, Guaranteed Appliance Repair LLC is your trusted partner. Contact us now to book your appointment and experience our exceptional service firsthand. We look forward to serving you!