Yes, They Think We Are Great!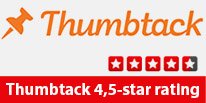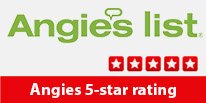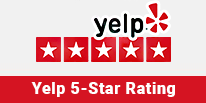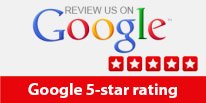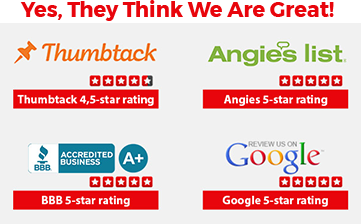 Bosch Appliance Repair Boston
Trust Guaranteed Appliance Repair LLC for Reliable Bosch Appliance Repair
If you're in need of Bosch appliance repair in Boston, look no further than Guaranteed Appliance Repair LLC. Our skilled technicians specialize in repairing Bosch appliances, providing exceptional service and ensuring your appliances are restored to optimal functionality. Here's why we're the best choice for your Bosch appliance repair needs:
Expert Bosch Appliance Repair: Our team of Bosch appliance repair pros has the expertise and knowledge to handle all types of Bosch appliances, including stoves, dishwashers, washers, refrigerators, dryers, and ranges.
Authorized Repair Service: We are an authorized Bosch appliance repair service, which means we have access to genuine Bosch parts and follow the manufacturer's guidelines for repairs. You can trust us to deliver the highest quality service.
Prompt and Reliable: When you contact us for Bosch appliance repair in Boston, we respond quickly and schedule a convenient appointment. We understand the importance of having your appliances up and running smoothly.
Comprehensive Repairs: Whether your Bosch appliance has a specific issue or requires a general check-up, our technicians will thoroughly diagnose the problem and provide the necessary repairs to restore its performance.
Excellent Customer Service: We pride ourselves on delivering exceptional customer service. Our friendly and knowledgeable staff are always ready to address your concerns and provide you with a satisfactory Bosch appliance repair experience.
Common Bosch Appliance Problems and Solutions
1. Bosch Dishwasher Not Cleaning Properly
If your Bosch dishwasher is not cleaning dishes effectively, it can be frustrating. This problem can be caused by several factors:
Clogged spray arms
Malfunctioning water inlet valve
Blocked filters
Our experienced Bosch dishwasher repair technicians will thoroughly inspect your dishwasher, clean the spray arms, check the water inlet valve, and ensure that the filters are clear. This will restore the proper cleaning performance of your Bosch dishwasher.
2. Bosch Washer Not Spinning
A Bosch washer that fails to spin can disrupt your laundry routine. This issue can be attributed to:
Defective motor coupler
Faulty door latch
Imbalanced load
Our skilled technicians will examine the motor coupler, door latch, and balance mechanism of your Bosch washer. They will replace any faulty components and address load balance issues, ensuring that your Bosch washer spins properly.
3. Bosch Refrigerator Not Cooling
A Bosch refrigerator that fails to cool can jeopardize the freshness of your food. There are various reasons why your Bosch refrigerator may not be cooling properly:
Dirty condenser coils
Malfunctioning evaporator fan
Refrigerant leaks
Our skilled technicians will clean the condenser coils, repair or replace the evaporator fan, and address any refrigerant leaks. This will ensure that your Bosch refrigerator maintains the ideal temperature and keeps your food fresh for longer.
Whether you're facing one of these common Bosch appliance problems or any other issues, you can rely on Guaranteed Appliance Repair LLC for expert Bosch appliance repair in Boston. Our technicians are trained to provide efficient and reliable solutions to get your Bosch appliances back in working order.
Quality Bosch Appliance Repair Services in Boston
At Guaranteed Appliance Repair LLC, we offer comprehensive repair services for a wide range of Bosch appliances. Our skilled technicians have the expertise to handle various Bosch appliance repairs, including:
Bosch Dishwasher Repair: From addressing drainage issues to fixing malfunctioning controls, our technicians can resolve any problem with your Bosch dishwasher, ensuring it cleans your dishes effectively.
Bosch Washer Repair: If your Bosch washer is experiencing issues such as leaks, vibration, or failure to start, our technicians will diagnose the problem and provide the necessary repairs to restore its functionality.
Bosch Refrigerator Repair: Whether your Bosch refrigerator is not cooling properly, making unusual noises, or experiencing temperature fluctuations, our technicians will identify the root cause and perform the required repairs to ensure optimal cooling performance.
Bosch Dryer Repair: If your Bosch dryer is not heating, not turning on, or producing excessive noise, our technicians will troubleshoot the problem, replace faulty components, and get your dryer working efficiently again.
Bosch Range Repair: From addressing issues with burner ignition to fixing temperature control problems, our technicians are experienced in repairing Bosch ranges and will ensure your cooking appliance operates flawlessly.
Don't let a malfunctioning Bosch appliance disrupt your daily routine. Contact Guaranteed Appliance Repair LLC for reliable Bosch appliance repair in Boston. Our technicians are ready to provide prompt and efficient service, ensuring your Bosch appliances are back to their optimal performance.