Yes, They Think We Are Great!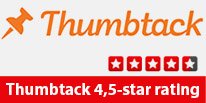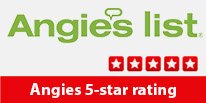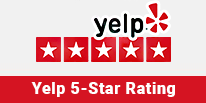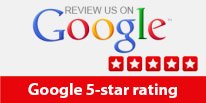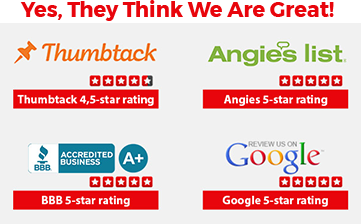 Asko Appliance Repair Boston
Welcome to Guaranteed Appliance Repair LLC, your trusted source for professional Asko appliance repair in Boston. With our team of skilled technicians, we offer top-notch repair services for a wide range of Asko appliances, including stoves, dishwashers, washers, refrigerators, dryers, and ranges. Whether you're dealing with a malfunctioning appliance or in need of routine maintenance, our authorized repair service is here to help.
Why Choose Guaranteed Appliance Repair LLC?
When it comes to repairing your valuable Asko appliances, you want to ensure that the job is handled by experts. Here's why we're the best choice for your appliance repair needs:
Experienced and Certified Technicians: Our team consists of skilled technicians who are well-versed in Asko appliance repair. They have the knowledge and expertise to diagnose and fix a wide range of issues.
Prompt and Reliable Service: We understand the inconvenience a malfunctioning appliance can cause, so we prioritize prompt service. When you call us, we'll schedule a convenient appointment and arrive on time.
Comprehensive Repairs: Our technicians are equipped with the necessary tools and genuine Asko parts to handle various repairs. From minor fixes to complex issues, we ensure a thorough and lasting solution.
Wide Range of Services: We offer comprehensive repair services for Asko appliances, including stove repair, dishwasher repair, washer repair, refrigerator repair, dryer repair, and range repair. Whatever the problem, we have you covered.
Convenient Service: We understand the urgency of getting your appliances back in working order. That's why we strive to provide efficient and convenient service, ensuring minimal disruption to your daily routine.
The Most Common Problems with Asko Appliances
Asko appliances are known for their reliability, but like any other appliance, they can encounter issues over time. Here are some common problems you may face with your Asko appliances:
1. Stove Temperature Inconsistency:
Is your Asko stove not heating up properly or displaying inconsistent temperatures? This can disrupt your cooking routine. Our technicians can diagnose the cause, whether it's a faulty heating element, temperature sensor, or control board, and provide the necessary repairs.
2. Dishwasher Drainage Problems:
If you're experiencing water pooling at the bottom of your Asko dishwasher or noticing poor drainage, it's time to call in the experts. Our technicians will inspect the dishwasher's components, such as the pump, drain hose, and filter, to identify and resolve any issues affecting proper drainage.
3. Washer Spin Cycle Issues:
A malfunctioning spin cycle in your Asko washer can leave your clothes wet and reduce its overall efficiency. Our technicians can diagnose and fix problems related to a faulty motor, belt, or control module, ensuring your washer performs at its best.
4. Refrigerator Cooling Problems:
If your Asko refrigerator is not cooling effectively or you notice unusual frost buildup, it's crucial to address the issue promptly. Our skilled technicians will examine the evaporator coils, condenser fan, and temperature controls to restore optimal cooling performance and prevent food spoilage.
5. Dryer Heating Malfunctions:
Is your Asko dryer failing to produce heat or taking longer than usual to dry your clothes? These issues can be caused by a faulty heating element, thermostat, or thermal fuse. Our technicians will diagnose the problem and replace the necessary parts, ensuring your dryer operates efficiently once again.
6. Range Burner Ignition Problems:
If the burners on your Asko range are not igniting properly or failing to stay lit, it can hinder your cooking experience. Our experts will inspect the igniter, spark module, or gas valve to determine the root cause of the issue and provide the appropriate repairs, so you can enjoy seamless cooking once more.
Professional Asko Appliance Repair Services Near You
At Guaranteed Appliance Repair LLC, we offer comprehensive services to address all your Asko appliance repair needs. Our skilled technicians are well-versed in diagnosing and resolving a wide range of issues. Here are some of the services we provide:
1. Asko Stove Repair:
Whether you're dealing with temperature inconsistencies, faulty burners, or control panel problems, our technicians have the expertise to handle Asko stove repairs with precision. We'll ensure your stove operates safely and efficiently, allowing you to prepare delicious meals without any hassle.
2. Asko Dishwasher Repair:
If your Asko dishwasher is leaking, not draining properly, or experiencing other performance issues, our team can provide efficient and reliable repairs. We'll restore your dishwasher's functionality, so you can enjoy sparkling clean dishes with every cycle.
3. Asko Washer Repair:
From spin cycle problems to water leakage, our technicians can diagnose and fix a wide range of issues with your Asko washer. We'll ensure your washer operates smoothly, providing you with clean and fresh laundry.
4. Asko Refrigerator Repair:
Is your Asko refrigerator not cooling effectively or making strange noises? Our experts will identify the underlying cause and perform the necessary repairs to restore optimal cooling performance. We'll ensure your food stays fresh and your refrigerator runs efficiently.
5. Asko Dryer Repair:
If your Asko dryer is not heating or experiencing other issues, our skilled technicians can diagnose and resolve the problem. We'll have your dryer up and running efficiently, drying your clothes in no time.
6. Asko Range Repair:
Whether it's an ignition problem, uneven heating, or control panel issues, our technicians are well-equipped to handle Asko range repairs. We'll ensure your range operates safely and consistently, allowing you to cook with confidence.
Don't let appliance issues disrupt your daily routine. Contact Guaranteed Appliance Repair LLC today to schedule a service appointment with our reliable and experienced Asko appliance repair professionals. Rest assured, we'll provide efficient and long-lasting solutions to get your appliances back in top shape!