Yes, They Think We Are Great!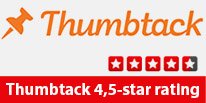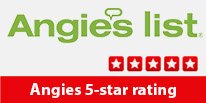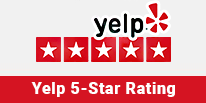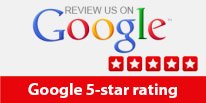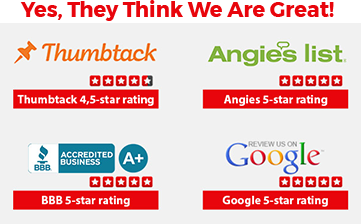 Kitchen Aid Appliance Repair Boston
Are you experiencing issues with your Kitchen Aid appliances? Look no further! Our expert technicians at Guaranteed Appliance Repair LLC are here to provide top-notch Kitchen Aid appliance repair services in Boston and the surrounding areas.
Why Choose Guaranteed Appliance Repair LLC?
Professional and Authorized: Our team of skilled technicians is authorized to handle Kitchen Aid appliance repairs, ensuring that your appliances are in capable hands.
Prompt Service: We understand the importance of a functional kitchen, which is why we strive to provide fast and efficient service to get your Kitchen Aid appliances up and running again in no time.
Extensive Expertise: With years of experience in the industry, our technicians are well-versed in repairing a wide range of Kitchen Aid appliances, including stoves, dishwashers, washers, refrigerators, dryers, and ranges.
Conveniently Located: We are located in Boston, making it easy for you to reach out to us for all your Kitchen Aid appliance repair needs in the area.
Quality Repairs: We pride ourselves on delivering high-quality repairs that are built to last. Our technicians use genuine Kitchen Aid parts to ensure optimal performance and longevity for your appliances.
Common Problems with Kitchen Aid Appliances
Kitchen Aid appliances, like any other brand, can encounter various issues over time. Here are some of the most common problems our customers face:
1. Kitchen Aid Stove Burner Not Heating
One common issue with Kitchen Aid stoves is when the burners fail to heat up properly. This can be caused by a faulty burner element, a defective control switch, or a malfunctioning igniter. Our skilled technicians will diagnose the problem and provide the necessary repairs to get your stove working again.
2. Kitchen Aid Dishwasher Not Draining
If you notice water pooling at the bottom of your Kitchen Aid dishwasher or dishes coming out dirty, it could be due to a clogged drain hose, a faulty pump, or a malfunctioning float switch. Our experts will troubleshoot the issue and ensure that your dishwasher drains properly, leaving your dishes sparkling clean.
3. Kitchen Aid Refrigerator Not Cooling
A refrigerator that fails to cool can lead to spoiled food and inconvenience. The cause could be a malfunctioning thermostat, a faulty compressor, or a blocked condenser coil. Our technicians will quickly identify the underlying issue and restore the cooling functionality of your Kitchen Aid refrigerator.
Our Range of Kitchen Aid Appliance Repair Services
At Guaranteed Appliance Repair LLC, we offer a comprehensive range of Kitchen Aid appliance repair services to address all your needs. Some of our key services include:
Kitchen Aid Stove Repair
From burner replacements to control panel repairs, our technicians are skilled in handling all types of Kitchen Aid stove issues. Whether your stove is not heating evenly or the oven temperature is inaccurate, we'll get it back to peak performance.
Kitchen Aid Dishwasher Repair
If your Kitchen Aid dishwasher is leaving residue on your dishes or showing error codes, our experts can diagnose and fix the problem efficiently. We'll ensure that your dishwasher operates flawlessly, providing you with spotless and sanitized dishes.
Kitchen Aid Washer Repair
Is your Kitchen Aid washer making strange noises or not spinning properly? Our experienced technicians can tackle a wide range of issues with Kitchen Aid washers. Whether it's a leaking problem, a faulty motor, or a malfunctioning control board, we have the expertise to get your washer back to optimal functionality.
Kitchen Aid Refrigerator Repair
A malfunctioning refrigerator can lead to food spoilage and inconvenience. Our skilled technicians specialize in Kitchen Aid refrigerator repair and can address issues such as temperature fluctuations, faulty ice makers, and compressor problems. We'll ensure that your refrigerator keeps your food fresh and your beverages chilled.
Kitchen Aid Dryer Repair
If your Kitchen Aid dryer is not drying your clothes effectively or is producing excessive noise, our technicians can diagnose and repair the issue. From faulty heating elements to damaged belts, we'll restore your dryer's performance, so you can enjoy fresh, wrinkle-free laundry.
Kitchen Aid Range Repair
Whether it's a malfunctioning control panel, uneven heating, or issues with the oven's self-cleaning function, our technicians are well-equipped to handle Kitchen Aid range repairs. We'll ensure that your range operates smoothly and safely, allowing you to prepare delicious meals with ease.
Contact Our Expert Kitchen Aid Appliance Repair Pros Today
If you're in need of the best Kitchen Aid appliance repair in Boston or the surrounding areas, don't hesitate to contact Guaranteed Appliance Repair LLC. Our friendly team is ready to assist you and provide prompt, reliable service.
To schedule a repair, simply give us a call or fill out the contact form on our website. We'll promptly respond to your inquiry and dispatch a qualified technician to diagnose and repair your Kitchen Aid appliance.
Remember, when it comes to Kitchen Aid appliance repair, Guaranteed Appliance Repair LLC is your trusted partner. With our expertise and commitment to customer satisfaction, we'll have your appliances running smoothly in no time.