Yes, They Think We Are Great!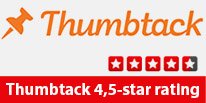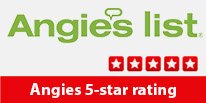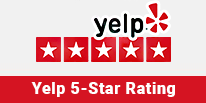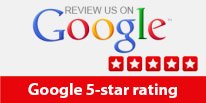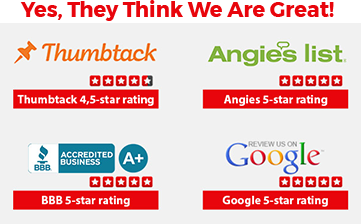 Kirkland Appliance Repair Boston
At Guaranteed Appliance Repair LLC, we understand the importance of having your Kirkland appliances running smoothly. Whether it's a malfunctioning stove, dishwasher, washer, refrigerator, dryer, or range, our team of expert technicians is here to provide you with top-notch Kirkland appliance repair services in Boston.
Why Choose Us for Kirkland Appliance Repair in Boston?
Experienced Professionals: Our skilled technicians have years of experience in repairing Kirkland appliances. They are trained to handle all types of issues and provide effective solutions.
Authorized Repair Service: As an authorized Kirkland appliance repair service, we have access to genuine parts and follow the manufacturer's guidelines to ensure the best possible repairs.
Convenient Service: We understand that appliance breakdowns can disrupt your daily routine. That's why we offer flexible scheduling options to suit your convenience. Just give us a call or contact us through our website to book an appointment.
Prompt Response: We value your time and strive to provide quick and efficient service. Our team will respond promptly to your service request and work diligently to resolve the issue in a timely manner.
Comprehensive Repairs: Whether it's a minor fix or a major repair, our Kirkland appliance repair pros have the expertise to handle it all. From faulty wiring to malfunctioning components, we'll identify the root cause of the problem and provide a long-lasting solution.
Wide Range of Services: Our Kirkland appliance repair service covers a wide range of appliances, including stoves, dishwashers, washers, refrigerators, dryers, and ranges. No matter the issue, we have you covered.
Common Problems with Kirkland Appliances
While Kirkland appliances are known for their reliability, they can experience issues over time. Here are some of the most common problems our customers encounter:
1. Kirkland Stove Repair
Problem: The stove burners are not heating up properly.
Potential Causes:
Malfunctioning heating elements
Defective temperature sensors
Faulty control panels
Example: If you notice that your stove burners are not heating evenly or not heating at all, it could indicate a problem with the heating elements. Our technicians will inspect and replace any faulty components to restore your stove's functionality.
2. Kirkland Dishwasher Repair
Problem: The dishwasher is not cleaning dishes effectively.
Potential Causes:
Clogged spray arms
Worn-out pump or motor
Blocked filters
Example: If you find residue or food particles on your dishes after a wash cycle, it may be due to clogged spray arms or a worn-out pump. Our repairman will clean or replace the necessary parts to ensure your dishwasher leaves your dishes sparkling clean.
3. Kirkland Washer Repair
Problem: The washing machine is not spinning or draining properly.
Potential Causes:
Defective lid switch
Clogged drain hose
Malfunctioning pump or motor
Example: If your washing machine fails to spin or drain, it could be due to a faulty lid switch or a clogged drain hose. Our technicians will diagnose the issue and provide the necessary repairs to get your washer back in working order.
4. Kirkland Refrigerator Repair
Problem: The refrigerator is not cooling properly.
Potential Causes:
Faulty thermostat
Blocked vents
Defective compressor
Example: If you notice that your refrigerator is not maintaining the desired temperature or your food is spoiling quickly, it may be due to a faulty thermostat or blocked vents. Our experts will troubleshoot and fix the issue, ensuring your refrigerator keeps your food fresh and cool.
5. Kirkland Dryer Repair
Problem: The dryer is not heating up.
Potential Causes:
Malfunctioning heating element
Clogged dryer vent
Defective thermostat
Example: If your dryer fails to produce heat or takes longer than usual to dry your clothes, it could be due to a faulty heating element or a clogged dryer vent. Our technicians will replace any faulty components and clean the vent system to ensure efficient drying performance.
6. Kirkland Range Repair
Problem: The range burners are not igniting.
Potential Causes:
Worn-out ignition switches
Defective spark module
Blocked gas lines
Example: If your range burners fail to ignite or produce a weak flame, it may be due to worn-out ignition switches or a defective spark module. Our experts will diagnose the issue and perform the necessary repairs to restore proper ignition.
Don't let appliance malfunctions disrupt your daily life. Contact Guaranteed Appliance Repair LLC today for reliable Kirkland appliance repair service in Boston. Our skilled technicians are ready to tackle any issue and get your appliances back up and running smoothly.