Yes, They Think We Are Great!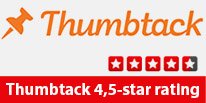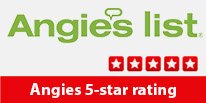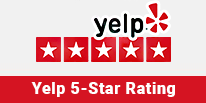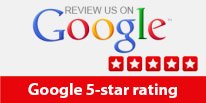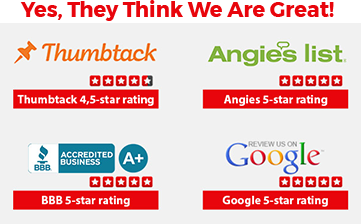 LG Appliance Repair Boston
Are you experiencing issues with your LG appliances in Boston? Look no further! Guaranteed Appliance Repair LLC is here to provide reliable and professional LG appliance repair services. Our team of skilled technicians specializes in repairing LG appliances, ensuring they run smoothly and efficiently.
Common Problems with LG Appliances
LG appliances are known for their quality and innovative features. However, like any other appliance, they can encounter issues over time. Here are some common problems our technicians can help you with:
LG stove not heating properly or not turning on
LG dishwasher not cleaning dishes effectively
LG washer not spinning or draining water
LG refrigerator not cooling or making unusual noises
LG dryer not producing heat or tumbling
LG range having temperature control issues
These problems can disrupt your daily routine and cause inconvenience. Fortunately, our experienced technicians are equipped with the knowledge and expertise to diagnose and resolve these issues promptly.
Reliable LG Appliance Repair Service
At Guaranteed Appliance Repair LLC, we understand the importance of having properly functioning LG appliances. That's why we offer comprehensive repair services to address a wide range of problems. Our services include:
Diagnosing and troubleshooting LG appliance issues
Replacing faulty components and parts
Repairing electrical and mechanical problems
Fixing control panel and display issues
Restoring proper functionality to temperature and settings
Whether your LG appliance is experiencing performance issues, technical glitches, or any other problems, our technicians will provide efficient and effective solutions.
Why Choose Guaranteed Appliance Repair LLC?
When it comes to LG appliance repair in Boston, we are the trusted choice. Here's why:
Skilled Technicians: Our team consists of highly skilled and experienced technicians who specialize in LG appliance repair. They stay updated with the latest repair techniques and utilize their expertise to deliver top-notch service.
Prompt and Reliable: We value your time and strive to provide prompt and reliable service. Our technicians arrive on time and work efficiently to minimize any disruption to your daily routine.
Quality Repairs: We use genuine LG parts and advanced tools to ensure the quality and longevity of our repairs. Your LG appliances will be restored to their optimal performance.
Excellent Customer Service: We prioritize customer satisfaction and aim to deliver exceptional customer service. Our friendly staff is available to answer your questions and address any concerns you may have.
Contact Us for Your LG Appliance Repair Needs
If you're in need of LG appliance repair services in Boston, look no further than Guaranteed Appliance Repair LLC. Our technicians are ready to assist you and provide reliable solutions.
Give us a call at [Phone Number] or fill out our online contact form to schedule an appointment. Let us handle your LG appliance repair needs and restore the performance of your valuable appliances.
Choose Guaranteed Appliance Repair LLC for professional LG appliance repair in Boston. We are your trusted partner in keeping your LG appliances running smoothly.
Contact us today and let our skilled technicians take care of your LG appliance repair needs. We are here to provide reliable service and restore the functionality of your LG appliances.
Guaranteed Appliance Repair LLC - Your Trusted Choice for LG Appliance Repair in Boston.