Yes, They Think We Are Great!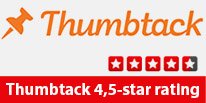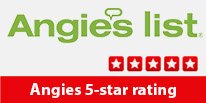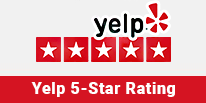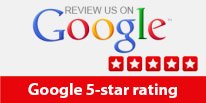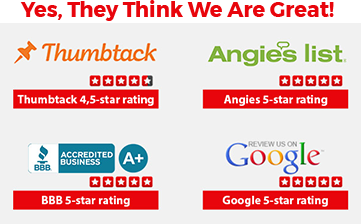 Miele Appliance Repair Boston
Welcome to Guaranteed Appliance Repair LLC, your trusted source for professional Miele appliance repair in Boston. We understand the importance of having well-functioning appliances in your home, and our team of skilled technicians is here to provide prompt and reliable repair services for your Miele appliances.
Why Choose Us for Miele Appliance Repair?
Experienced Technicians: Our team consists of experienced and certified technicians who specialize in repairing Miele appliances. They have extensive knowledge of Miele's advanced technology and are equipped with the latest tools to diagnose and fix any issues efficiently.
Authorized Repair Service: As an authorized repair service for Miele appliances, we have access to genuine Miele parts, ensuring that any replacements are of the highest quality. This helps to prolong the lifespan of your appliances and maintain their optimal performance.
Prompt and Reliable: We understand that a malfunctioning appliance can disrupt your daily routine. That's why we prioritize quick response times and aim to schedule repairs at your convenience. Our goal is to minimize downtime and have your Miele appliances up and running smoothly again in no time.
Comprehensive Repair Services: Our expertise covers a wide range of Miele appliances, including stoves, dishwashers, washers, refrigerators, dryers, and ranges. Whatever the issue may be, our technicians have the skills and experience to diagnose and resolve it effectively.
Customer Satisfaction: We value our customers and strive to provide the highest level of satisfaction. Our technicians are friendly, professional, and respectful of your home. We aim to exceed your expectations with our quality repairs and excellent customer service.
Common Problems with Miele Appliances
Miele appliances are known for their durability and performance, but like any other appliance, they can experience issues over time. Here are some of the most common problems that our customers encounter:
Miele Stove Repair
• Uneven heating: If your Miele stove is not distributing heat evenly, it can lead to inconsistent cooking results. This issue may be caused by a faulty heating element or a problem with the control panel.
• Burner problems: Issues with individual burners, such as failure to ignite, inadequate flame, or uneven flame, can make cooking a frustrating experience. Our technicians can diagnose the problem and replace any faulty components.
Miele Dishwasher Repair
• Poor cleaning performance: If your Miele dishwasher is leaving dishes dirty or not cleaning them thoroughly, there may be a problem with the spray arm, filter, or water inlet valve. We can inspect and repair these components to restore optimal cleaning performance.
• Leaking water: A leaking dishwasher can cause water damage to your kitchen floor. Common causes of leaks include damaged door seals, clogged drain hoses, or faulty water inlet valves. Our technicians can identify the source of the leak and provide the necessary repairs.
Miele Washer Repair
• Excessive vibration: A Miele washer that vibrates excessively can be noisy and potentially damage the surrounding area. This issue is often caused by an unbalanced load or faulty shock absorbers. We can balance the load or replace any worn-out shock absorbers to eliminate the vibration.
• Drainage problems: If your Miele washer is not draining properly, it can leave clothes soaked and require additional drying time. Clogged drain hoses, a malfunctioning pump, or a faulty control board could be the source of the issue. Our technicians will inspect and troubleshoot the drainage system to restore proper functionality.
Miele Refrigerator Repair
• Temperature fluctuations: A Miele refrigerator that fails to maintain consistent temperatures can lead to spoiled food. This problem could be due to a faulty thermostat, compressor, or condenser. Our technicians will diagnose the issue and perform the necessary repairs to ensure your refrigerator keeps your food fresh.
• Water dispenser or ice maker issues: If your Miele refrigerator's water dispenser or ice maker is not working properly, it can be inconvenient. Common causes include clogged water filters, malfunctioning valves, or damaged supply lines. We will identify the cause and resolve the problem promptly.
Miele Dryer Repair
• No heat or insufficient heat: If your Miele dryer is not producing enough heat or no heat at all, it can prolong drying times and leave your clothes damp. This issue may be due to a faulty heating element, thermostat, or thermal fuse. Our technicians will diagnose the problem and replace any faulty components.
• Excessive noise: Unusual noises coming from your Miele dryer can indicate a problem with the motor, drum rollers, or belts. Our experts will identify the source of the noise and perform the necessary repairs to restore quiet operation.
Miele Range Repair
• Oven not heating: When your Miele range's oven fails to heat up, it can disrupt your cooking plans. This issue could be caused by a faulty heating element, oven igniter, or temperature sensor. Our technicians will diagnose the problem and replace any defective parts to ensure your oven heats up properly.
• Control panel malfunctions: A malfunctioning control panel can prevent you from adjusting the settings on your Miele range. Whether the buttons are unresponsive or the display is not working correctly, our technicians have the expertise to repair or replace the faulty control panel.
At Guaranteed Appliance Repair LLC, we are dedicated to providing the best Miele appliance repair service in Boston. When you need professional assistance with your Miele appliances, don't hesitate to call us or contact us through our website. Our authorized repair service and skilled technicians are here to resolve any issues and keep your Miele appliances running smoothly.