Yes, They Think We Are Great!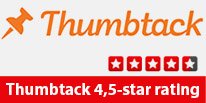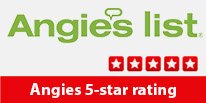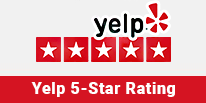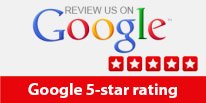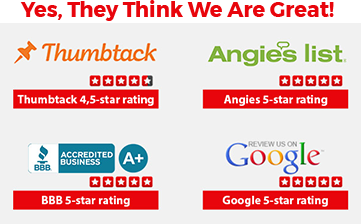 JennAir Appliance Repair Boston
Welcome to Guaranteed Appliance Repair LLC, your authorized JennAir appliance repair service in Boston. We understand how frustrating it can be when your JennAir appliances break down, disrupting your daily routine. That's why we're here to provide efficient and reliable repair solutions for all your JennAir appliances, including stoves, dishwashers, washers, refrigerators, dryers, and ranges.
Why Choose Us for JennAir Appliance Repair?
When it comes to repairing your valuable JennAir appliances, you need a professional technician who is experienced, skilled, and knowledgeable about JennAir products. Here's why you can rely on Guaranteed Appliance Repair LLC:
We specialize in JennAir appliance repair: Our team of experts is well-versed in diagnosing and resolving issues specific to JennAir appliances. We have in-depth knowledge of their components and technologies, ensuring accurate and efficient repairs.
Conveniently located in Boston: As a local repair service, we are just a call away. No matter where you are in Boston, our technicians will promptly come to your location, saving you time and effort.
Quick response times: We understand the urgency of getting your appliances back in working order. That's why we strive to provide same-day or next-day service, minimizing any inconvenience caused by appliance malfunctions.
Highly skilled repair professionals: Our technicians are fully licensed, insured, and factory-trained to handle all JennAir appliance repair needs. They have the expertise to identify problems accurately and implement effective solutions.
Genuine parts and tools: We only use authentic JennAir replacement parts and state-of-the-art tools to ensure the longevity and optimal performance of your appliances after repair.
Common JennAir Appliance Problems We Fix
Here are some of the most common issues that can occur with JennAir appliances:
JennAir Stove Repair
Whether your JennAir stove isn't heating properly or the burners are malfunctioning, our skilled technicians can diagnose and repair a wide range of stove problems. We can handle issues with temperature control, ignition, faulty burners, and more. Don't let a malfunctioning stove disrupt your cooking routine; contact us for reliable JennAir stove repair in Boston.
JennAir Dishwasher Repair
If your JennAir dishwasher is leaving dishes dirty or not working at all, our experts can help. We specialize in diagnosing and resolving dishwasher issues, such as poor cleaning, leaks, unusual noises, and faulty controls. With our efficient JennAir dishwasher repair service, you'll have your appliance back to its top performance, ensuring sparkling clean dishes every time.
JennAir Washer Repair
Is your JennAir washer giving you trouble with leaks, excessive noise, or failure to spin? Our experienced technicians are well-equipped to handle various washer problems. We can address issues with water drainage, faulty motors, broken belts, and more. Let us restore the efficiency of your JennAir washer with our reliable repair solutions.
JennAir Refrigerator Repair
A malfunctioning JennAir refrigerator can lead to food spoilage and inconvenience. If you're experiencing issues like inadequate cooling, strange noises, or water leaks, our skilled technicians can help. We have the expertise to repair problems with refrigeration systems, faulty thermostats, defrosting issues, and more. Trust us to restore the proper functioning of your JennAir refrigerator with our professional repair services.
JennAir Dryer Repair
Is your JennAir dryer not drying clothes effectively or producing unusual noises? Our technicians have the knowledge and experience to handle a wide range of dryer problems. Whether it's a faulty heating element, clogged vents, or malfunctioning controls, we can quickly diagnose and repair the issue. Count on us for efficient JennAir dryer repair, so you can enjoy perfectly dried laundry without any hassle.
JennAir Range Repair
If your JennAir range is experiencing issues such as uneven heating, faulty burners, or dysfunctional oven controls, our experts can provide reliable range repair services. We specialize in addressing problems with heating elements, igniters, control panels, and more. Don't let a malfunctioning range disrupt your culinary adventures; contact us for professional JennAir range repair in Boston.
Contact Us for Trusted JennAir Appliance Repair in Boston
When your JennAir appliances require expert attention, Guaranteed Appliance Repair LLC is the name you can trust. With our comprehensive knowledge of JennAir products and commitment to customer satisfaction, we aim to provide the best possible repair services. Contact us today to schedule an appointment with our skilled technicians. Let us take care of your JennAir appliance repair needs, so you can enjoy the convenience and performance of your appliances once again.
Call us now or fill out our online form to schedule a repair service.