Yes, They Think We Are Great!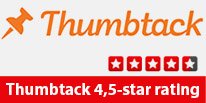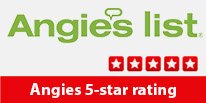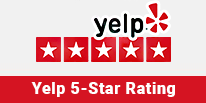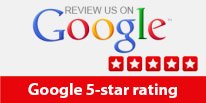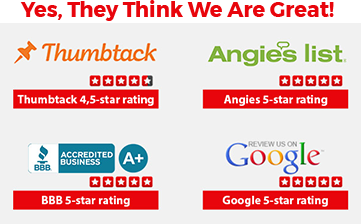 Amana Appliance Repair Boston
Welcome to Guaranteed Appliance Repair LLC, your reliable source for Amana appliance repair services in Boston. When your Amana appliances encounter issues, our team of skilled technicians is here to provide professional and dependable repairs. We understand the importance of having fully functioning appliances in your home, and we are committed to ensuring they operate at their best.
Common Amana Appliance Problems and Solutions
Amana appliances are known for their quality and durability. However, over time, certain issues may arise. Here are some of the most common problems Amana appliance owners face, along with their causes and potential solutions:
1. Amana Stove Not Heating
Cause: A faulty heating element, a defective control switch, or a malfunctioning power supply can prevent your Amana stove from heating up properly.
Potential Solution: Our experienced technicians will diagnose the issue, replace any faulty components, and ensure that your Amana stove heats up effectively. We'll restore the functionality of your stove, allowing you to cook your favorite meals without any inconvenience.
Example: Imagine trying to prepare a delicious meal, only to find that your Amana stove isn't heating up. Don't let a malfunctioning stove hinder your culinary experience. Our skilled technicians are just a call away, ready to provide efficient and effective Amana stove repair services.
2. Amana Dishwasher Not Draining
Cause: Clogs in the drain hose, a malfunctioning drain pump, or a faulty drain solenoid can cause water to accumulate in your Amana dishwasher and prevent it from draining properly.
Potential Solution: Our technicians will inspect the drain system, clear any clogs, and repair or replace any malfunctioning components. We'll ensure that your Amana dishwasher drains efficiently, leaving your dishes clean and ready to use.
Example: Picture this: you load your Amana dishwasher, start the cycle, and realize that the water isn't draining. Don't worry, our Amana dishwasher repair services can address the issue and restore the proper functioning of your dishwasher.
3. Amana Refrigerator Not Cooling
Cause: A malfunctioning compressor, a faulty thermostat, or improper airflow can cause your Amana refrigerator to lose its cooling capabilities.
Potential Solution: Our team specializes in Amana refrigerator repair. We'll identify the underlying cause of the cooling issue, repair or replace the necessary components, and restore the optimal temperature inside your refrigerator.
Example: It can be frustrating to find that your Amana refrigerator isn't cooling as it should. But don't worry, our skilled technicians have the expertise to diagnose and fix the problem, ensuring your perishable items stay fresh and cool.
Comprehensive Amana Appliance Repair Services
At Guaranteed Appliance Repair LLC, we offer comprehensive repair services for a wide range of Amana appliances. Our services include, but are not limited to:
Diagnosing and fixing electrical and mechanical issues
Replacing faulty components and parts
Addressing temperature and cooling problems
Repairing control panels and switches
Fixing leaks and water-related issues
Restoring proper functionality to timers and settings
No matter the issue you're facing with your Amana appliance, our skilled technicians have the knowledge and expertise to provide effective solutions. We use advanced tools and genuine Amana parts to ensure the quality and longevity of our repairs.
Why Choose Guaranteed Appliance Repair LLC?
When it comes to Amana appliance repair in Boston, we pride ourselves on being a trusted and reputable service provider. Here are some reasons to choose us:
Experienced Technicians: Our team consists of highly skilled and experienced technicians who specialize in Amana appliance repair. They stay updated with the latest industry trends and repair techniques.
Prompt and Reliable: We understand the importance of timely repairs. That's why we strive to provide prompt and efficient service, minimizing any inconvenience caused by malfunctioning Amana appliances.
Excellent Customer Service: We value our customers and aim to provide the best customer service experience. Our friendly and knowledgeable staff is available to answer your questions and address your concerns.
Authorized Repair Service: As an authorized repair service for Amana appliances, we adhere to high standards of quality and follow manufacturer guidelines for repairs.
Contact Us for Your Amana Appliance Repair Needs
If you're experiencing issues with your Amana appliance in Boston, don't hesitate to contact Guaranteed Appliance Repair LLC. Our technicians are ready to provide reliable and professional Amana appliance repair services.
Give us a call or fill out our online contact form to schedule an appointment. Let us help you restore the functionality of your Amana appliances and ensure your household runs smoothly.
Trust Guaranteed Appliance Repair LLC for all your Amana appliance repair needs in Boston. We are here to serve you and deliver exceptional service you can rely on.