Yes, They Think We Are Great!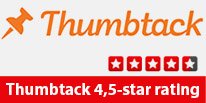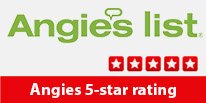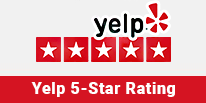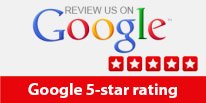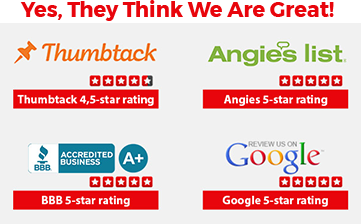 Viking Appliance Repair Boston
Welcome to Guaranteed Appliance Repair LLC, your trusted source for top-quality Viking appliance repair services in Boston. When your Viking appliances start acting up, you need a reliable and efficient repair service to ensure they're up and running in no time. With our team of skilled technicians and years of experience, we are here to provide you with the best Viking appliance repair service in town.
Why Choose Us for Your Viking Appliance Repair Needs?
At Guaranteed Appliance Repair LLC, we understand the importance of having well-functioning appliances in your home. That's why we offer a range of comprehensive Viking appliance repair services to address any issues you may encounter. Here's why we stand out from the rest:
Experienced Technicians: Our team consists of highly trained and experienced technicians who specialize in Viking appliance repair. They are well-versed in the latest technologies and repair techniques to ensure accurate diagnoses and effective solutions.
Authorized Repair Service: We are an authorized repair service for Viking appliances, meaning we have access to genuine Viking parts and follow manufacturer-approved repair procedures. You can trust us to handle your appliances with the utmost care and expertise.
Prompt and Reliable: We understand that appliance breakdowns can disrupt your daily routine. That's why we strive to provide prompt and reliable service, ensuring that your Viking appliances are back to working order as quickly as possible.
Wide Range of Services: Whether you need Viking stove repair, dishwasher repair, washer repair, refrigerator repair, dryer repair, or range repair, we've got you covered. Our technicians are skilled in repairing all types of Viking appliances, tackling a variety of issues.
Convenient Service: We offer convenient scheduling options to fit your busy lifestyle. Simply give us a call or contact us through our website, and our friendly staff will assist you in setting up an appointment at a time that suits you.
The Most Common Problems with Viking Appliances
Viking appliances are known for their durability and performance. However, like any complex machinery, they can occasionally experience issues. Here are some common problems you might encounter with your Viking appliances:
1. Viking Stove:
Gas burners not igniting
Inconsistent heating
Oven not reaching the desired temperature
Our Viking stove repairman can diagnose the issue, whether it's a faulty igniter, a malfunctioning thermostat, or any other component, and provide the necessary repairs to restore your stove's functionality.
2. Viking Dishwasher:
Inadequate cleaning
Water leakage
Error codes and flashing lights
Our Viking dishwasher repair service can address these problems by examining the pump, spray arm, inlet valve, and other critical parts. We'll ensure that your dishwasher operates efficiently, leaving your dishes sparkling clean.
3. Viking Washer and Dryer:
Failure to start
Excessive noise or vibration
Poor drying performance
Whether it's a faulty motor, worn-out belts, or any other issue, our Viking washer and dryer repair service can handle it all. Our skilled technicians will diagnose the problem and provide the necessary repairs, allowing you to enjoy hassle-free laundry days once again.
4. Viking Refrigerator:
Inadequate cooling
Leaking water
Strange noises
Our Viking refrigerator repair service specializes in resolving these issues. From examining the condenser coils and thermostat to replacing faulty components, we'll ensure that your refrigerator keeps your food fresh and properly chilled.
5. Viking Range:
Uneven heating
Ignition problems
Control panel malfunctions
Our Viking range repair service is well-equipped to handle these issues. Our technicians have in-depth knowledge of Viking range systems and can quickly identify and resolve any problems, allowing you to cook your favorite meals with ease.
No matter the Viking appliance or the issue at hand, our dedicated team at Guaranteed Appliance Repair LLC is here to provide you with top-notch service. We strive to ensure your complete satisfaction with every repair job we undertake.
So, if you're in need of the best Viking appliance repair in Boston, don't hesitate to contact us. Our reliable and skilled technicians are just a phone call away. Trust Guaranteed Appliance Repair LLC for all your Viking appliance repair needs. We're here to bring your appliances back to life!